Our Logistics services include:

Cross-Docking
Fulfillment Services
Demand Management
Distribution Management Solutions
Kitting/ Repackaging/ Returns
Nationwide Store Consolidation & Distribution
Order Fulfillment
Replenishment
Reverse Logistics Management
Transportation & Distribution Management
Collaborative Supply Chain Solutions
Forecasting & Demand Management
Product Lifecycle Management
Value-Add Services and Consulting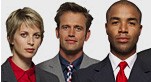 Logistics
the best source of managing and controlling the flow of goods, energy, information and other resources , from the source of production to the marketplace. We are a leading provider of integrated supply chain solutions, with a complete warehousing and distribution network just for you
It is our goal to enable resellers around the world to grow
their business profitably and make Us their preferred destination



Logistics Services


Being in the electronics industry, we understand a market of high competition and rapid
change. That's why our warehousing logistics services are a top priority at the Palacci
Group. With our strategic team of analysts who recognize the importance of competitive
advantage, your business will be handled with the utmost guardianship.





In today's global market, major retailers require an undivided attention to labeling,
packing, and display assembly. In addition to our outstanding pick and pack services,
we go beyond to provide these exemplary services to set a new standard in the direct
distribution of products to retailers.

High Security

Superior Security
Our largest and most thorough investment towards the security and surveillance of our
facility allows us to conduct business with strong confidence. Our 24-hour camera-
monitored headquarters and warehouses, strongly fortified entrances, technologically
integrated alarm systems, gives our clients a sense of ease when engaged with our
company. We know the importance of security and want to ensure the safety of your
merchandise.

For more information regardingour logistics services for electronics manufacturers and retailers, please contact us at :
tel:1 908 503 9300